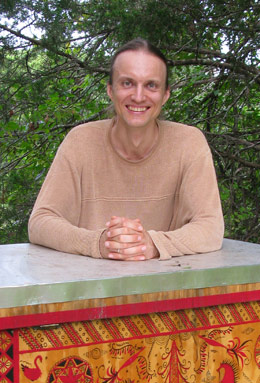 Education
University of Missouri
PhD (Forestry)
Indiana University
Master's (Natural Resources)
HEC Business School, Paris
Business Management Program
MGIMO University, Moscow
Bachelor (International Economics)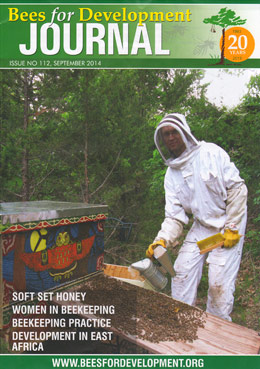 Work experience
Pinenut.com
Forester, Non-timber Forest Products & Apiary Manager
University of Missouri
Center for Agroforestry
Sustainable Agriculture Researcher
World Wildlife Fund (WWF-Russia)
Program Manager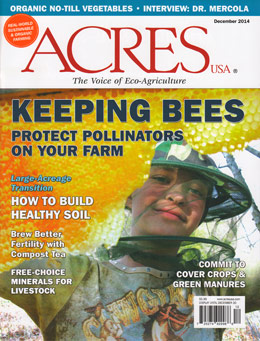 Dr. Leo Sharashkin in a nutshell
Natural Beekeeping
Organic Agriculture & Food Gardening
Sustainable Forestry
Earth-Friendly Living
What I'm particularly fond of
Catching swarms • watching bees • smelling flowers • puffing dandelions • climbing trees • building hives • watching the river flow • cracking black walnuts • baking gingerbreads • wood carving • publishing good books • star-gazing • father-assisted homebirth • reading Winnie-the-Pooh • watching kids' artwork.
Spreading the word
In 2008 I decided to retire and devote myself to raising my family and working in my garden. But a friend told me: "Leo, that's great that you are happy planting potatoes, but you need to be telling other people how to be happy planting potatoes!" My friend was right, so this is what I'm still doing: showing how to be happy growing good food and keeping your bees. It is contagious.
I edited a number of uniquely valuable and inspirational books, including Keeping Bees With a Smile: A Vision and Practice of Natural Apiculture (other volumes in this series are Growing Fruit With a Smile and Growing Vegetables With a Smile), and The Art of Soaring.
Together with my wife Irina we translated into Russian the seminal Small is Beautiful by E.F. Schumacher, The Secret Life of Plants by Tompkins and Bird, and The Continuum Concept: In Search of Happiness Lost by Jean Liedloff.
We have four beautiful children, to whose homebirth I proudly attended.
Our apiary
We live on a forest homestead in southern Missouri. I do non-timber forestry work (wild-growing black walnuts and pine nuts) and manage a forest apiary composed of different horizontal hive models. We only propagate bees by swarming, never feed them sugar, never treat them with any chemicals or medicines, and otherwise follow the natural beekeeping principles put forth in Keeping Bees With a Smile. Our major nectar source is sumac, which produces awesome honey with orangey flavor and lemon zest overtones, and gives a tingling wintergreen sensation to your tongue! My uncle has been keeping bees in both vertical and horizontal hives since the early 1970s. I grew up watching him work in his beeyard and now upkeep the continuity of the bee-friendly beekeeping tradition.
Journal contributions
I regularly contribute articles to American Bee Journal, Bee Culture, The Beekeepers Quarterly (UK), and Acres USA. I was honored to have my photo on the front cover of Bees for Development Journal (September 2014) and my daughter Lada's — on the cover of Acres USA (December 2014).
I've been researching and practicing small-scale organic agriculture and food gardening, and produced a number of studies showing that food gardens and small acreages can be more productive and wholesome than the large industrial monoculture farms.
"As seen on TV" :)
My work received mention in: New York Times, USA Today, Washington Post, Chicago Tribune, Denver Post, Science, Grist, Nature, ABC, and Voice of America • The Beekeepers Quarterly, Bees for Development Journal, Financial Times, Independent, Guardian, Ecologist, Resurgence, Daily Mail, New Statesman, and BBC News (UK) • Globe and Mail, Toronto Star, and Alternatives Journal (Canada) • Der Spiegel (Germany) • Le Monde and Agence France-Presse (France) • Le Courrier (Switzerland) • Sydney Morning Herald, The Australian, ECOS Magazine (Australia) • New Zealand Herald, Asia Times, China Post, Times of India, United Nations News, Reuters, and many others.
I was interviewed for the National Public Radio, Acres USA, Farm Show Magazine, Bloomberg, Businessweek, Green Lifestyles, Die Welt (Germany), Anemone (Japan), Star People (Japan), and Moscow Times (Russia).
Results of my studies were used in the testimony to the US Congress, in drafting European Union's forestry legislation, and are being used by the US Forest Service, US Park Service, US Department of Agriculture, New South Wales Government (Australia), OECD, and United Nations. My work is also referred to on major websites including Dave's Garden, Huffington Post, Reality Sandwich, Ecovillage News, etc.
Over 300 talks on 4 continents
I travel a lot and made over three hundred presentations on four continents. I give talks and workshops on natural beekeeping, woodworking (hands-on horizontal hive and swarm trap construction), organic gardening, and Earth-friendly living. Some of the places I presented at:
California: Los Angeles ~ Santa Cruz ~ Carmel • Oregon: Portland ~ Ashland • Washington: Seattle ~ Olympia ~ Monroe • Arizona: Flagstaff ~ Sedona • New Mexico: Santa Fe • Colorado: Boulder • Missouri: St. Louis ~ Jefferson City ~ Columbia ~ Springfield ~ Lake Ozark ~ Mansfield ~ Rockbridge ~ Ozark ~ Nixa ~ Thornfield ~ Ava ~ Monett ~ Laurie ~ Rutledge ~ New Franklin ~ Brixey • Arkansas: Little Rock ~ Fayetteville ~ Searcy • Oklahoma: Tulsa • Tennessee: Summertown • Minnesota: Minneapolis ~ Rochester • Illinois: Chicago ~ Quincy • Ohio: Columbus • New York: Poughkeepsie • North Carolina: Asheville • Florida: Tampa ~ Sarasota • Hawaii: Kona, Big Island ~ Haiku, Maui • Canada: Vancouver, British Columbia ~ Ottawa, Ontario • Australia: Melbourne ~ Sydney ~ Byron Bay ~ Sunshine Coast ~ Burpengary ~ Crystal Waters Ecovillage • United Kingdom: Bristol ~ Brighton ~ London ~ Machynlleth • Japan: Tokyo ~ Kagawa • Russia: Moscow ~ Ufa.
Coming to a place near you
To find out where I present and when, please check my speaking schedule or join our email list below for valuable information and key updates. I look forward to meeting you at one of the events, and wish you the best of luck with your bees!
— Dr. Leo Sharashkin, Editor of "Keeping Bees With a Smile"